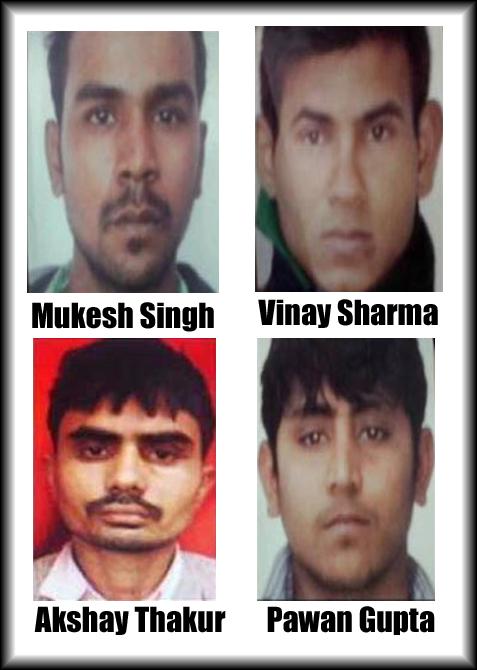 Delhi Decemebr 16th gang rape cum murder case convicts were declared death penalty today. All the 4 convicts in the Narbhaya case are awarded  death penalty by a Delhi session court. The session courth also stated that the gravity of the offence cannot be tolerated.
While delivering the verdict Additional Session Judge Yogesh Khanaa said "Death to all," in the Nirbhaya case. The case which evoked nationwide outrage and led the government to bring in a stringent anti-rape law.
With discussing others offences, he straightaway came to section 302 (murder) of the Indian Penal Code. This falls under inhuman nature of the convicts and the gravity of offence they committed cannot be tolerated. Death sentence is given to all the four convicts for this gruesome act said the additional session  Judge.
Mukesh, 26, Akshay Thakur, 28, Pawan Gupta, 19 and Vinay Sharma, 20, have committed the offence which falls under the rarest of rare category warranting capital punishment said the judge.
The four were convicted by the court on September 10 for the gang rape and murder of a 23-year-old paramedic student.